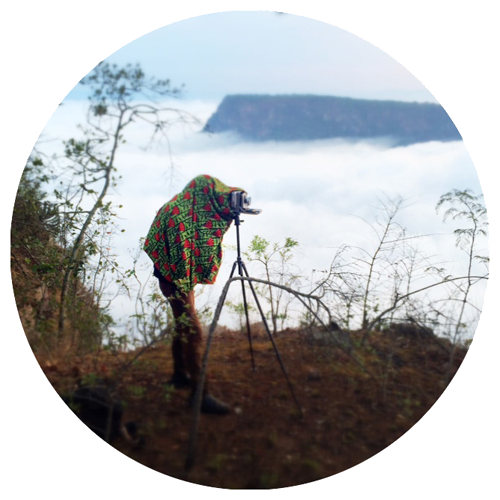 Born in 1981, Colin Delfosse grew up in Brussels, Belgium where he is currently based. Graduated in journalism, he turned to documentary photography in 2006, cofounded a photographic collective then worked with different agencies. As a freelance photographer, Delfosse keeps a strong focus on personal long-term projects in Central Africa.
After his first assignment in the Democratic Republic of Congo (DRC) covering the elections in 2006 he keeps going back to DRC frequently, focusing on social and contemporary issues in the region. His work on Kinshasa's voodoo wrestlers is the starting point of the international recognition of his work.
Several years later, he embraced new perspectives and started working with a large format camera to capture President Mobutu's legacy.
For the last five years, Delfosse has collaborated with the UNHCR to cover the flow of incoming refugees in Central Africa and West Africa.
His work has been shown in different festivals — Łódź Fotofestival, Prix Bayeux, Lagos Photo Festival, les Rencontres d'Arles, Visa pour l'Image — and published in newspapers and magazines such as The New York Times, Le Monde, L'Internazionale, Society, The International Herald Tribune and Jeune Afrique.
Since 2015, Colin Delfosse also works as a photo editor for the Belgian investigative magazine Médor that he cofounded.